Services
Clonlough Contractors provide a full project management service along with our superb quality construction, from plans through to completion and decoration of your new living space
New Build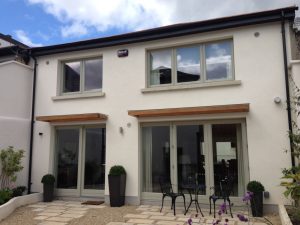 Clonlough Contractors provide a fully managed planning and construction service, from conception right through to completion and decoration of your new living space
We are committed to excellence from initial design through to fit out.
Our experienced team will build your home from start to finish, working closely with you to ensure the end product meets and exceeds your expectation.
Our on-site team constructs homes and buildings, combining high quality workmanship with exciting designs. Our team manages the project day-to-day to ensure decisions are made and problems solved in a timely manner.
Our qualified tradesmen include Ground workers, Block-layers, Carpenters, Plumbers, Electricians, Landscapers and Plasterers to ensure your project is completed efficiently and to your complete satisfaction.
General Contracting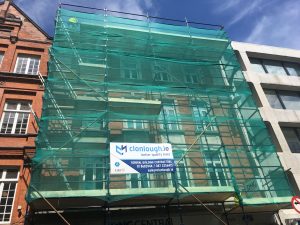 Our expertise stems from the diverse range of projects we have completed across a broad range of sectors in the construction industry in Dublin City and Dublin County as well as in Louth, Meath and Kildare. Every contract undertaken is different but our approach from pre-planning  to strategic risk right up until completion remains constant, whilst always ensuring that we adapt to the exacting needs of our clients.
Clonlough Contractors provide industry-leading quality in every project and service with complete client satisfaction.
All projects are completed within the programmed time and offer excellent value. Through experience we have built a team of highly skilled and self-motivated management and staff.
Every project is comprehensively assessed and managed from the outset through to completion. Solutions are provided for any contingency to ensure on-time completion and complete customer satisfaction.
Extensions & Renovations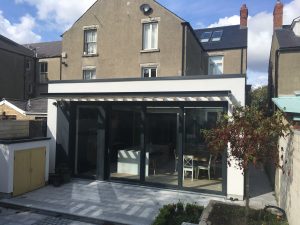 Extensions offer superb value for money and can typically add about 25% to the overall value of your property. Basement or loft conversion typically boosts property value by 10% – 15%.
Whether you wish to add a single or two storey extension, a conservatory or sun-room, garage or attic, or extend your basement, we will take on any extension from concept right through to completion and handover. We want you to be Clonlough's ambassador based on your experience with us.
Civil Engineering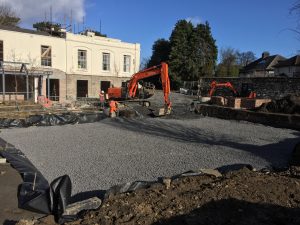 At Clonlough Contractors we are accustomed to working with local authorities all over Ireland in road renewal, water and waste water projects, bridge refurbishment contracts, pedestrianisation projects and city/town centre enhancement programs.
We work closely with Davis Civil Engineering, our sister company, on all major civil engineering projects, to ensure quality, experience & professionalism.
Through experience, we are keenly aware of the importance of completing projects with minimal disruption to the traveling public.
Our projects are completed to the highest standards in full compliance with the Regulatory Environment in which our clients operate.
Commercial Fit-out
Our expertise stems from the diverse range of projects we have completed in the Commercial construction sector in Dublin City, Dublin County, Louth, Meath and Kildare. Every contract undertaken is different but our approach to pre-planning and strategic risk remains constant.
Our tried and trusted dynamic management and staff, our first-rate procedures and our supply chain enables us to be ready for any project situation.
Clonlough is a lean organisation ready to deliver on small and large projects. Our dedicated and experienced team aims to complete your project to the most exacting standards in our industry.
Consider us for you next fit-out, whether a large location move, complete refurbishment, or if you're just looking to create a more modern space within your existing accommodation, we have the expertise for all your fit-out needs.
Project Managment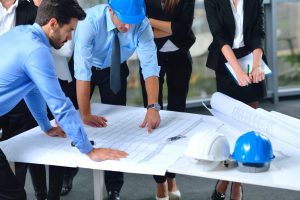 Clonlough Contactors has successfully managed a diverse range of projects, both private and commercial in Dublin City, Dublin County, as well as in Louth, Meath and Kildare. Every project has brought unique challenges but our approach at each stage, from pre-planning to completion, has been constant, always delivering high quality and value for money.
Our experience in Project Management covers all the major services and contracts, ranging from Project Management Consultancy Services, Management Consultancy Services, to Secondment and Turnkey Contracts as well as all types of contractual relationships.
Our management and staff are trained, motivated and experienced; their focus is to provide solutions and deliver completed projects to the satisfaction of our customers. Our success in winning contracts is due to our professional approach which commences at the bidding phase.
Each project is evaluated and selected on its own merits and no market share or asset utilization target supersedes this rule.
Once a project has been awarded, the Project Director has full authority and is the single point of accountability during all phases of the project.
Projects are monitored closely at director level through monthly project reviews.
Maintenance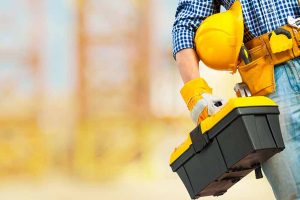 We provide a comprehensive suite of Maintenance Services, ranging from Residential Block Management and Commercial Property Management to Waste Management.
Our nationwide Property Management service is solution focused to meet your specific service needs within agreed budgets
We have extensive experience and expertise in providing cost-effective Management Services to Owners, Leaseholders and Tenants.
When you choose Clonlough Contractors, we bring our personal goals and core values to every project:
Complete customer satisfaction, repeat business, on-time completion, excellent value, safety, industry-leading quality in every project and service.